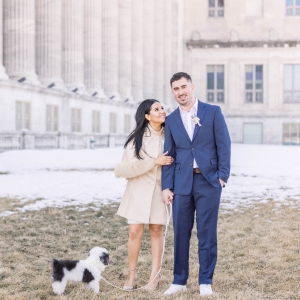 Chantal Pryor Photography
More about Chantal Pryor Photography
Hey there. I am so glad you are here. I'm Chantal, a natural light photographer based out of Chicago, Illinois. Of course I love traveling domestically and internationally. If I could, I would travel every 3 weeks, haha.
When I'm not photographing special moments, I'm spending time with my awesome family. Our favorite thing to do is cross destinations off of the travel bucket list. We also love crossing "must try' foods off of the list as well. I'm a working mama of 2 under 2. My oldest daughter is too young to know but she has already been to 7 states before the age of one. I can't wait until we are able to travel again and hopefully they have the same travel bug as us.
I try to incorporate photography into all the awesome destinations we travel to. My husband usually will ask what sessions I have set up for vacation. Haha. Don't hesitate to contact me if you are in another state or another country. I'm just a plane ride away!
I definitely want to hear your story! Can't wait to talk with you.